Don't you see this message ? Open in a browser
Vous ne voyez pas ce message ? Ouvrir dans un navigateur

Accéder directement à la version française

Exclusive TRACKDAYS
2nd,3rd and 4th
of September 2019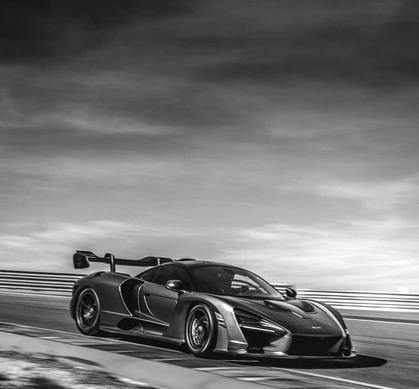 Extend your holidays with a unique driving experience
Dear drivers,

We hope that you are enjoying your summer holidays!

For September, get ready for round 5 and beat the back to work blues at Motorland Aragon on Monday 2nd, Tuesday 3rd and Wednesday 4th of September 2019.
3 consecutive Premium Trackdays all included (Open Pit Lane + Open bar + all day catering + lunch cooked by a local chef)
Each Trackday is conducted under a professional and friendly atmosphere with safe driving conditions (20 cars on track)
As usual, if you have any questions, feel free to contact Stevo: +33612775470

MOTORLAND ARAGON

This modern track is a mixture of long sweeping corners, slower and tighter curves with noticeable elevation which makes it perfect to test you and your car's performances in a secure environment! And of course, it is a lot of fun!




Circuit Length: 5.345km
17 curves
10 left curves
7 right curves
Longest straight used: 900m
Width: 15 on the straight and 12m on the rest
Large allocated parking
MECHANICAL ASSISTANCE




Bordeaux Prépa racing is our team partner and they will be present during the 3 days to assist with anything according to your needs.
As usual, it is necessary and important to contact them prior to the event, for them to send you a quote and order parts in preparation for the trackday.






FREE COACHING

Our passionate and experienced instructor Alain can coach each participant individually on private sessions. Alain has extensive coaching experience and he is also coaching for our friends Racetrack Days.
His enthusiasm for racing is contagious !






ACCOMMODATION

Motorland Aragon is located at a few km away from Alcaniz (10min) and it has plenty of accommodation.

We have selected 2 hotels for you and negotiated a special rate for participants.

1 - Parador de Alcaniz 2 - Villa Monter
TRANSPORT

We have negotiated very competitive rates with a professional and reliable company to transport your cars to the Motorland Aragon.
We recommend that you get in touch with us at your earliest convenience to obtain a quote for availability and logistics.


NB: For those joining

Club Porsche Romand' s trackdays on 29th, 30th of August at circuit Paul Ricard

, we have already booked a transport from Paul Ricard to Motorland Aragon.
Contact ASAP if you wish to join us for transportation.
OUR NEXT VIP TRACKDAYS

Sat, Sun, Mon 23th, 24th and 25th November 2019
Fri, Sat, Sun 6th, 7th and 8th December 2019

BOOK NOW
Others recommended Trackdays




29th-30th August at Paul Ricard Circuit
In association with Club Porsche Romand.

BOOK NOW

28th-29th September at Paul Ricard Circuit
Organised by Racetrack Days

BOOK NOW

9th-10th-11th November at Paul Ricard Circuit
Organised by Racetrack Days

BOOK NOW
© TrackAttack Motorsport SARL, 2019
Information:
Unsubscribe from this newsletter
EXCEPTIONNELS TRACKDAYS
2, 3 et 4
septembre 2019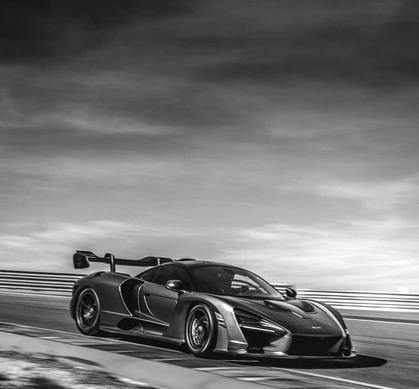 Prolongez vos vacances avec une expérience de conduite unique
Chers pilotes,

Nous espérons que vous profitez de vos vacances d'été !

Pour le mois de septembre, préparez-vous pour le Round 5 et surpassez le blues du retour au travail au Motorland Aragon les lundi 2, mardi 3 et mercredi 4 septembre 2019.
3 journées consécutives Premium Trackdays tout compris (Open Pit Lane + Goumandises et Open Bar toute la journée + déjeuner préparé par un chef local)
Chaque journée de piste se déroule dans une atmosphère professionnelle et conviviale dans des conditions de roulage optimales en toute sécurité (20 voitures en piste).
Comme d'habitude, si vous avez des questions, n'hésitez pas à contacter Stevo : +33612775470

Cette piste moderne est un mélange de longs virages serrés, de courbes plus lentes et plus serrées et d'élévation perceptible, ce qui la rend parfaite pour tester vos performances et celles de votre voiture dans un environnement sécurisé ! Et bien sûr, beaucoup de fun !




Longueur : 5.345km
17 virages
10 virages à gauche
7 virages à droite
Ligne droite utilisée: 900m
Largeur : 15 sur la ligne droite et 12m sur le reste
De larges boxes
ASSISTANCE MÉCANIQUE




Bordeaux Prépa racing est notre partenaire d'équipe et sera présent pendant les 3 jours pour vous assister dans tous les domaines en fonction de vos besoins.
Comme d'habitude, il est nécessaire et important de les contacter avant l'événement pour devis.






COACHING GRATUIT

Notre instructeur passionné et expérimenté Alain peut coacher chaque participant individuellement en sessions privées. Alain a une vaste expérience en coaching et il est également coach pour nos amis Racetrack Days..
Son enthousiasme pour la course est contagieux !






HÉBERGEMENTS

Motorland Aragon est situé à quelques km d'Alcaniz (10min) et dispose de nombreux hébergements.

Nous avons sélectionné pour vous 2 hôtels et négocié un tarif spécial pour les participants.

1 - Parador de Alcaniz 2 - Villa Monter
TRANSPORT

Nous avons négocié des tarifs très compétitifs avec une société professionnelle et fiable pour le transport de vos voitures vers le Motorland Aragon.
Nous vous recommandons de prendre contact avec nous le plus tôt possible afin d'obtenir un devis pour la disponibilité et la logistique.


NB: Pour ceux qui rejoindront le

Club Porsche Romand les 29 et 30 août sur le circuit Paul Ricard

, nous avons déjà réservé un transport de nos voitures du Paul Ricard au Motorland Aragon.
Contactez nous au plus tôt si vous désirez vous joindre au transport.
NOS PROCHAINS TRACKDAYS VIP

sam, dim, lun 23, 24 et 25 novembre 2019
ven, sam, dim 6, 7 et 8 décembre 2019

RESERVER MAINTENANT
Autres Trackdays que nous conseillons vivement




29-30 août au Circuit Paul Ricard
En association avec le Club Porsche Romand.

RESERVER MAINTENANT

28-29 septembre au Circuit Paul Ricard
Organisé par Racetrack Days

RESERVER MAINTENANT

9-10-11 novembre au Circuit Paul Ricard
Organisé par Racetrack Days

RESERVER MAINTENANT
© TrackAttack Motorsport SARL, 2019
Renseignements:
Se désinscrire de cette newsletter